Located in Pittsburgh, but her inspiration burns out everywhere, she is @shawniedoesnails, our beloved Dasgirl ambassador. Capable for kinds of nail arts, Shawnie is here now, and willing to spare her infinite imagination on Dasgirl nails right on.
A bit of Halloween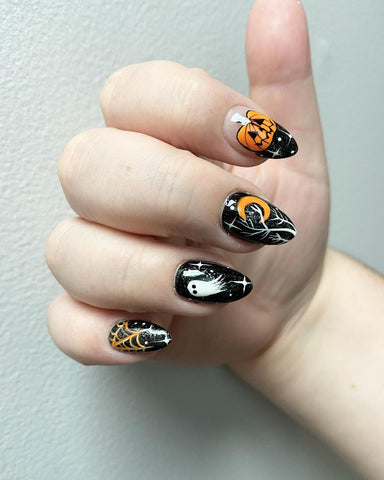 With pumpkin, specter, cobweb and freaky moon painted on Dasgirl Medium Round tips as well as magic and love, Shawnie made this this brilliant essential Halloween custom nails more cute than spooky. Whether it's Halloween or not, this nail shall be welcomed. 
Starry Amber Sky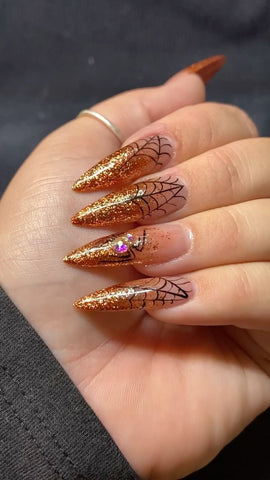 Want to have a pair of sparkly nails in the winter of 2021, but still don't know how doing it? Well, our creative Shawnie has found an excellent example for you to follow. Check out her work above, which has the transparency of crystal, and the thin black cobweb on it adding in a touch of nifty, besides that, with the amazing nail polish, the nails shine like a starry amber sky.