Nails and tattoos are both her favorite. Any fashion trends are at her ease, and she is willing to create trends. And this time, we have teamed up with @ ejahdoll to share how she did her brilliant French nail work on Dasgirl Matte Long Coffin Tips so that you can recreate this new autumn winter trend at home. Let's check out below!
To do sweater weather nails, just follow @ ejahdoll along with the tutorial video for a step by step look at this autumn& winter trend: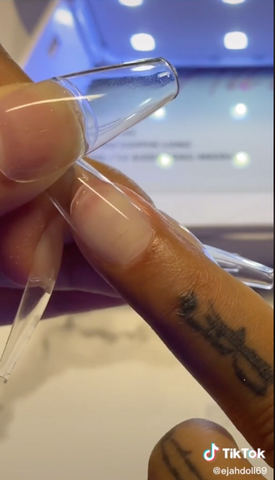 Step 1: Stick the tips on your nails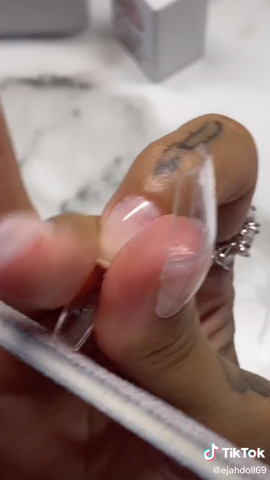 Step 2: Adjust the tips to make them fit to your design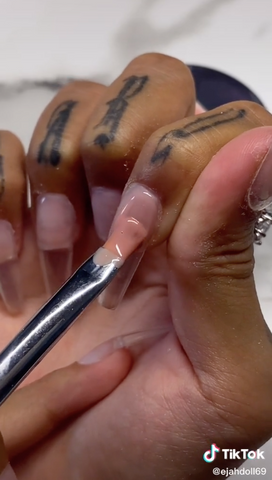 Step 3: Polish on your nails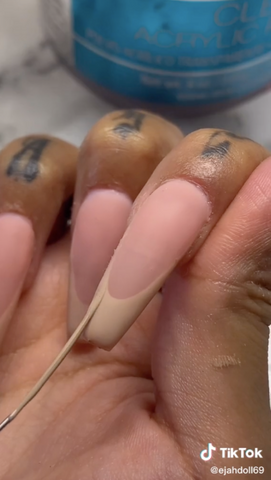 Step 4: Create a deep French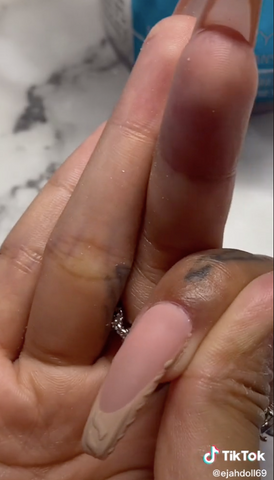 Step 5: For the 3D sweater pattern, @ejadoll used the same shade to do the linework with a thin liner brush, also she made a Z or lightning bolt to add the textures.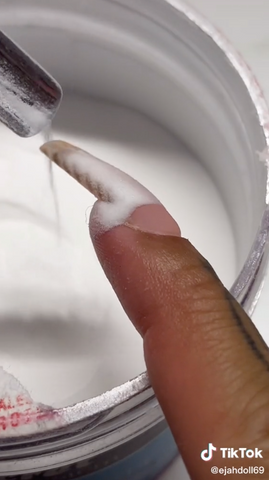 Step 6: Finally, once you have done with your design, go ahead and pour clear acrylic over the top, make sure the entire design is covered before curing for the 60s.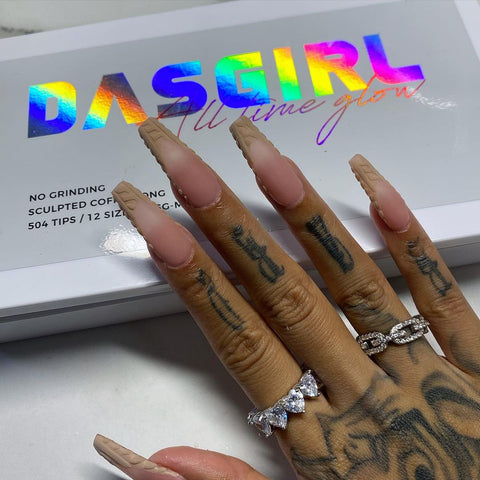 And after that and clean up, your own sweater weather nails are finished, you can't put yourself on a sweater in 90 degrees' weather, but your nails can.
Have you learned about it? This nail art is suitable for both at home or professional, and Dasgirl would like to see your re-creation of @ejadoll's sweater weather nails so make sure to @Dasgirlgroup on Instagram to show your brilliant ideas on Dasgirl Matte Long Coffin Tips.