We are honored to introduce our Dasgirl ambassador Tino Vo, the world-renowned Nail Artist who is versatilely at any kind of nail art while critical to his high nail art standards. He is always creating trends.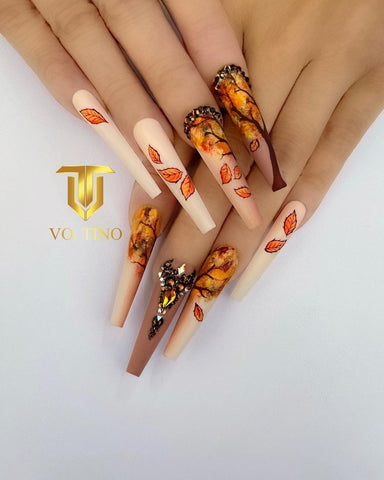 Critically stricted to his high nail art standards, Tino is always walking at the frontline of trends. Inspired by his favorite fall scene, he drew delicate leaves of autumn falling on the tips with the gradient color as the underpaintings on Dasgirl Natural X-Long Coffin Tips. Autumn is the season of sentimental but not moody sorrow. With delicately selected gems served as adhesives, this is the work named Grace.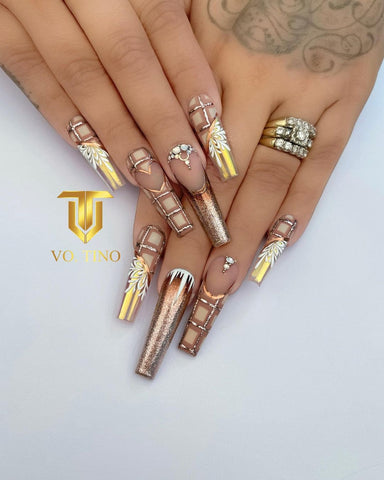 Coffin nails are always a great way to add some edge to your manicure, they are fierce and fun. This nail art by Tinois a fusion of French manicure and ombré, having the magnificent luster of metal, reminding you of the mythology of ancient Roma.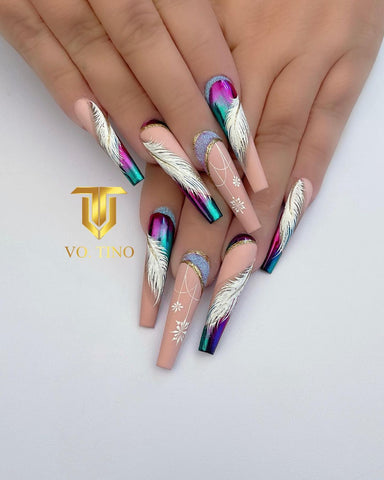 Extraordinary French manicure nail art can only be created by the hand of Tino, he can let your nails dance like the fantastic feather in the wind elegantly. This is the manicure of the next episode.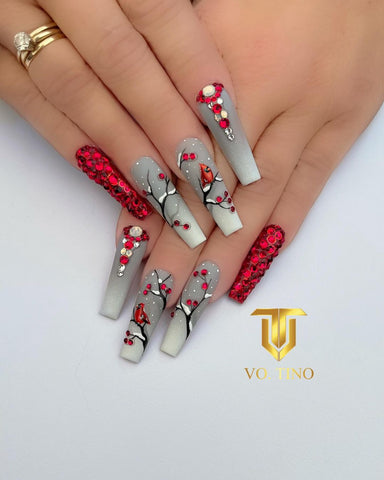 Tino let your nails bloom with the wintersweet. He drew tree with red cardinals on the under color of grey, with snow falling on, and put diamonds and sequins on index and little fingers as accompaniment, adding a touch of Zen.